All Unitasker Wednesday posts are jokes — we don't want you to buy these items, we want you to laugh at their ridiculousness. Enjoy!
Bananas are a quick and healthy snack. My husband, a cyclist, often takes a banana (or two) on long distance bicycle rides. Bananas are fast and easy to eat on the go. There are many ways to transport a banana. You can put a banana in one of the three pockets on the back of your cycling shirt. You can also put a banana in your backpack along with all of the other items you carry. I've even known cyclists to put a banana into a water bottle so that it fits in the water bottle holder already attached to the bicycle.
Now there is a new way to carry a banana on a bicycle – the Banana Holder. Made from genuine leather, this holder can fasten a banana to your bicycle in three different ways, under your cross-bar, to your handle bars, or under your seat. For only $55 USD, you too can carry a banana, and only a banana, on your bicycle for all to see.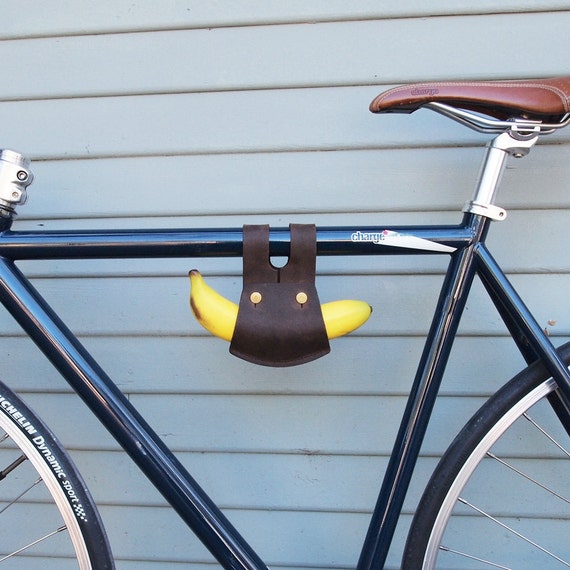 Thanks to Unclutterer reader Llynn for bringing this expensive unitasker to our attention.